Personal Statement & Therapeutic Practice
Sometimes we do things better, because we like doing it more than other things. As someone who's spent quite awhile doing a number of things, it is now a pleasure to be doing precisely what I like doing, and doing it well.
Regardless what one might think, there is certain wisdom, mixed with a proper education that qualifies us, or some of us, to be good at what we do. My age, and my experiences, gives me insight to see and understand so many of life's issues. And, it is this acquired insight, followed by a substantial amount of education, which lets me be an effective and meaningful psychotherapist.
Here in southwest Florida many people have come to spend the remainder of their lives in a new, and sometimes, unknown environment. They have left their traditions, friends, and normal lives behind in the hope of a less hectic and easier way of life. As it so often happens, however, many new residents find difficulties finding new friends or creating a social life they hoped for. The adjustment is just too hard, and instead of being easier, it's full of unhappiness and self-doubt. Remember, one of the hardest things we can do is pack up and move. It can be like pulling the rug out from under us.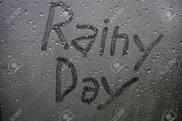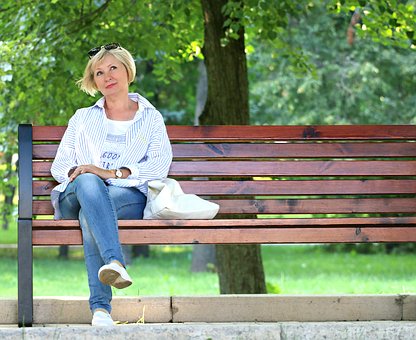 To deal with adjustment, depression, and anxiety I, like many other counselors, suggest a treatment known as Cognitive Behavior Therapy (CBT). Its focus is on helping those with discomfort identify any negative thinking and replace it with more realistic thoughts. In turn, and with a lot of practice, we can learn to change our outlook and believe again in who we are and what it's we're doing. It isn't a difficult practice, but one that takes patience and a little effort. It has also worked a million times over!
Some clients prefer a more subtle approach to their way of thinking about issues. In that case I'm trained in Acceptance and Commitment Therapy (ACT). ACT is a therapeutic technique that teaches us to accept our struggles by studying them, defusing them, and finding a way through them by focusing on our needs and values. Or, by looking at what we really want to be and what is most important to us, we can lessen the struggle to a point that finding what we really want becomes more prominent than the struggle. ACT is becoming one of the most widely proscribed therapies, as again, as an evidence-based treatment, in the country.
So much of life-trauma begins in childhood, of course, and one of the most effective treatments is what's known as Psychodynamic Therapy. It seeks to help clients find patterns to their emotions and beliefs in order to understand the causes behind their feelings. Conflicts from the past can sit within our unconsciousness, until it has had enough, so to speak, and then one's mind deals with the conflict as anxiety, depression, and confusion. I've had a number of clients in their 70's suffering from things that happened to them during childhood. It seems that during one's lifetime of work and raising a family, they were too busy to think much of what's deep inside their psyche, until they can sit down and think about their life.
Most therapists or counselors have specialties, which they offer as being their most effective services. Like others, my specialties are working with those adults 40 years and older. Also, I am trained in something known as Eye Movement Desensitization and Reprocessing (EMDR). This treatment is especially effective for past trauma, leading to depression and anxiety. The trauma can be from childhood abuse, family dysfunction, or anomalies in one's upbringing that has carried over into adulthood. It can also be from car accidents, veterans of war, even from the difficulties in divorce. It's, as you're probably familiar, known as Post Traumatic Stress Disorder (PTSD). EMDR has been a lifesaver for the symptoms of traumatic concerns. The treatment is so effective that it actually heals the brain's processing system, making life bearable again for those who've suffered for years. It is also a proven therapy, or what's called as an Evidence-Based Treatment, which has been documented for success over a great deal of time.
So the goal of the therapist is to bring clarification and understanding to his or her client. Self-awareness and "talking things out" is one of the most powerful tools we have to a happier life. it's not as scary as many think. As a matter of fact, from my experience it usually becomes enjoyable for clients to let out old repressed memories, and walk away feeling much better than before.
Last, but hardly least, is the treatment of Mindfulness, which seems to be a new therapy, but in actuality, was, probably the first. Mindfulness is a process in which one learns to relax his or her body and mind, and then focus on one's self. There are many pleasant exercises, including breathing, meditation, imaging and focusing, as well as physical movement. It's very good for anxiety and adjustment disorder. Essentially, it helps someone deflect unnecessary and worrisome thought to a point of clarity and presence.